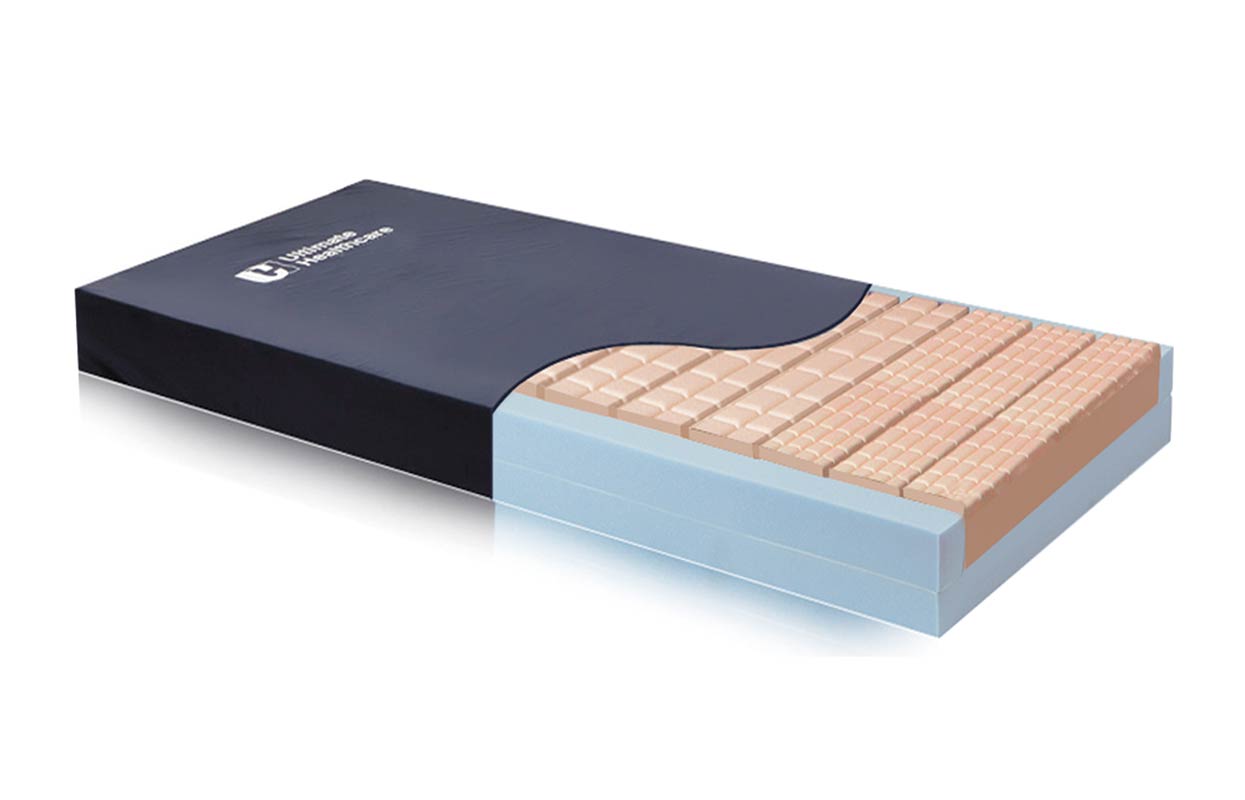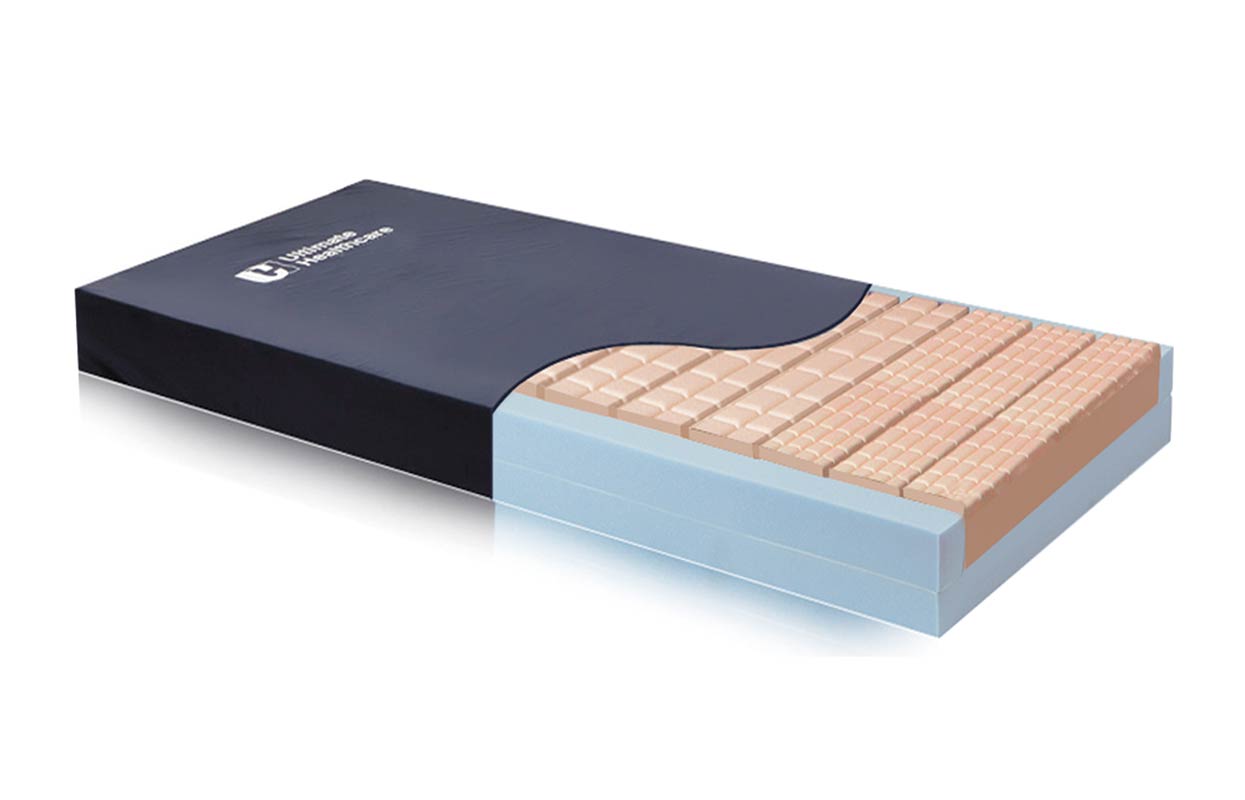 Diversi-foam
Combines static and dynamic technology
Castellated foam within air cells for increased pressure reduction, comfort and support
Static head cells maintain head and shoulder stability
Easy to use power unit control panel
Constant low pressure mode
Ideal for patients considered up to a very high risk (in dynamic mode) and up to high risk (in static mode) of developing pressure ulcers
Quiet pump at approx. 5db
Visual alarms
Non-turn
Mattress cover has welded seams helping to maintain skin integrity and infection control
Max user weight: 254kg / 40 stone
The Diversi-foam II mattress replacement hybrid system combines static and dynamic technology. The design provides highly effective care and protection for patients up to a very high risk of pressure ulcer development when in dynamic mode and up to high risk when in static mode.
The mattress features static head cells which maintain head and shoulder stability. Constant low pressure mode can be selected if non-alternating cells are required.
Flashing LED lights alert users and carers of low cell pressures and faults.
The multi-stretch, waterproof, vapour permeable PU cover, improves patient comfort and maintains skin integrity by reducing shear and friction forces. The cover also features high frequency welded seams which reduces the possibility of fluid ingress to aid infection control.
Product code:
UPRA3678H-4
Mattress dimensions:
198 x 88 x 15cm
Risk Category:
Up to very high risk in dynamic mode
Power unit dimensions:
26 x 130 x 80cm
Up to high risk in static mode
Product weight:
13.9kg (mattress)
Max user weight:
254kg | 40 stone
1.4kg (power unit)
Warranty:
2 years