Ultimate Healthcare have a comprehensive range of dynamic mattresses and overlays, designed to provide comfort and pressure relief. From cost effective overlay options to Low Air Loss, cell on cell mattress replacements, Ultimate's high quality dynamic selection provides protection for patients considered to be up to a high or very high risk of pressure ulcer development.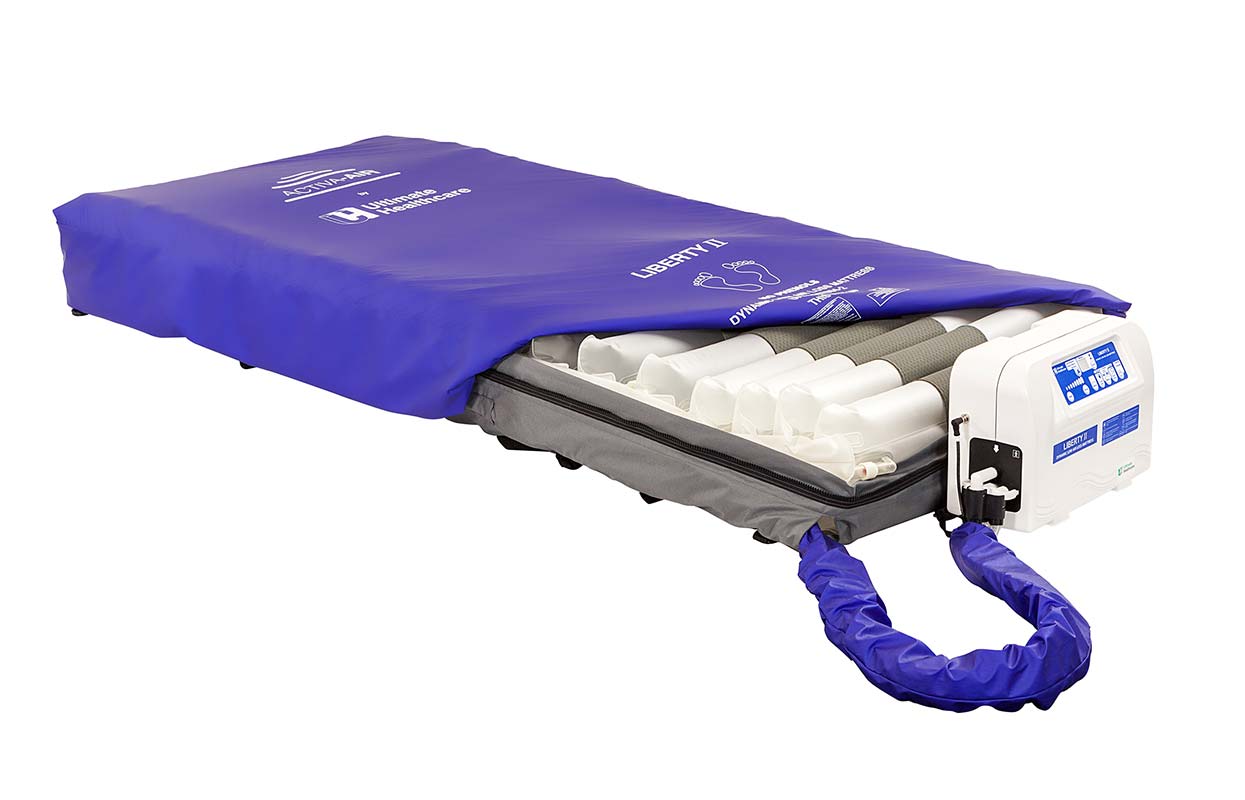 Liberty II Bariatric
Pressure relieving, digital dynamic 1 in 2 cell cycle, Low Air Loss dynamic mattress replacement suitable for larger patients.