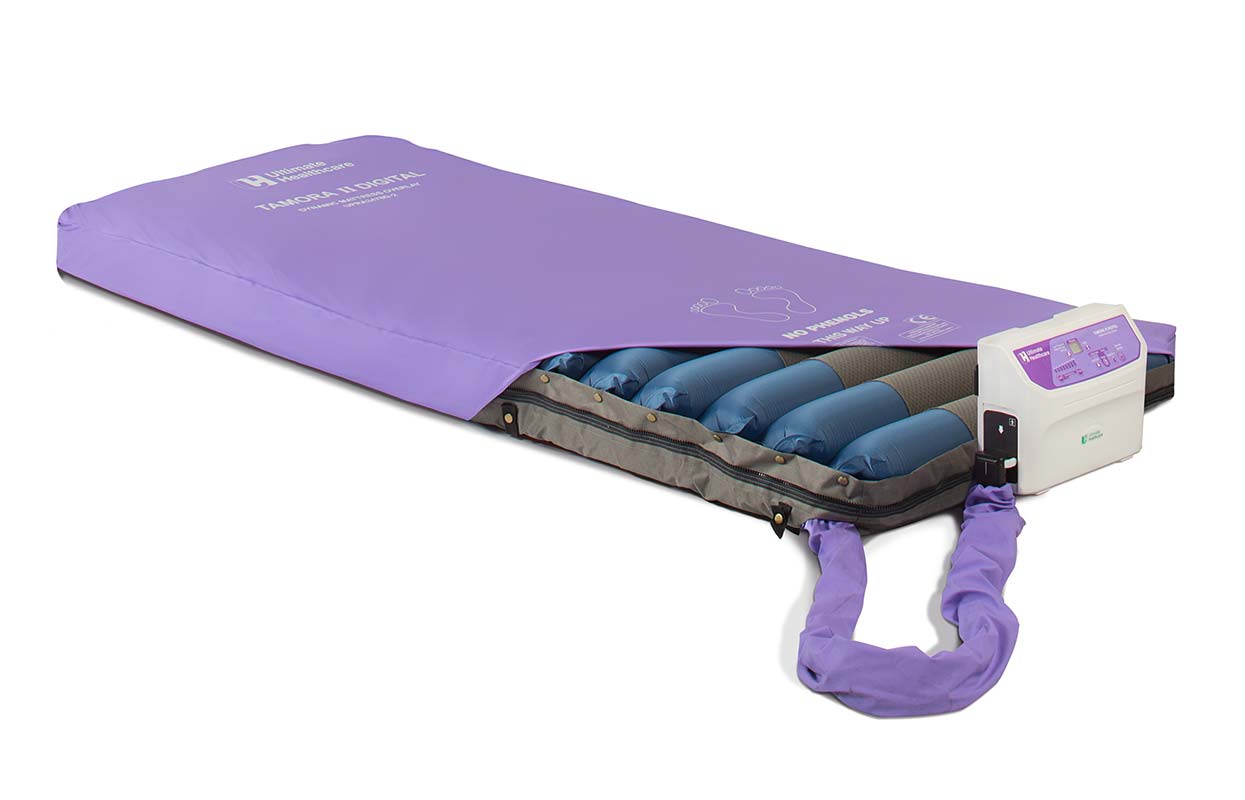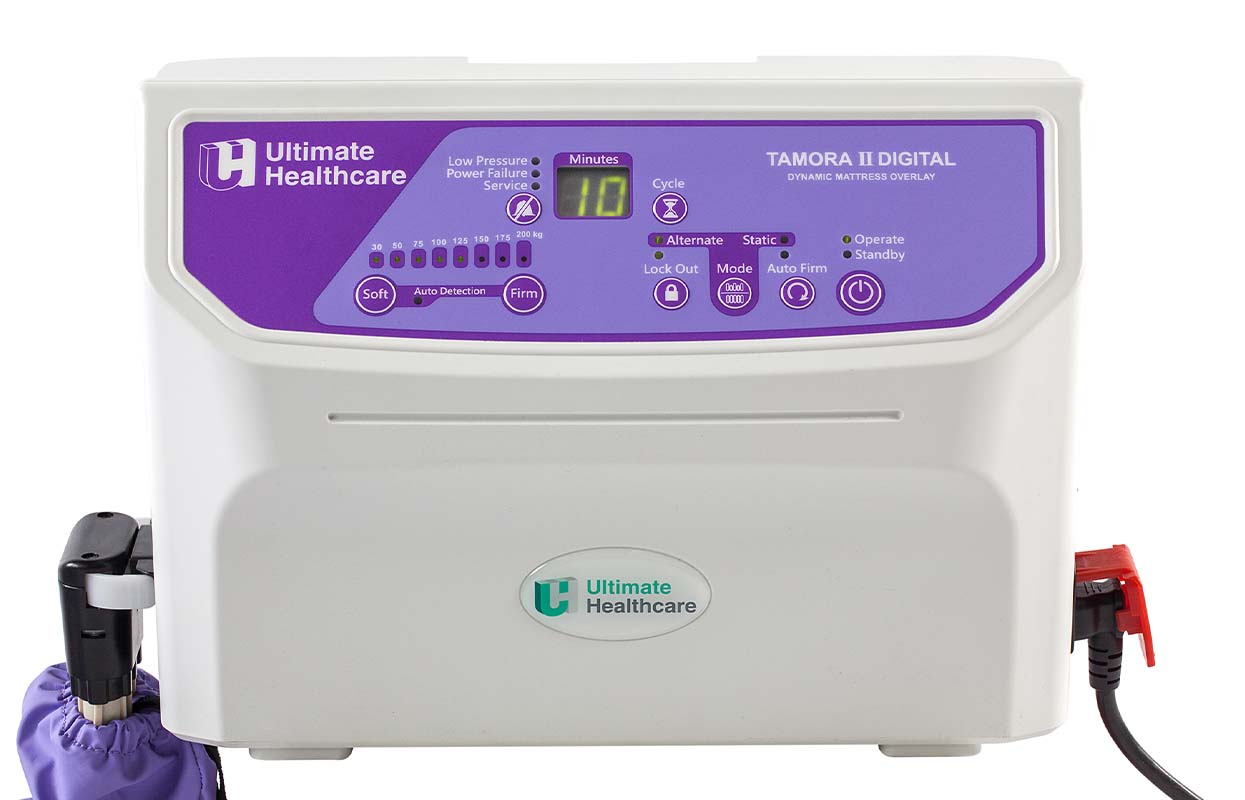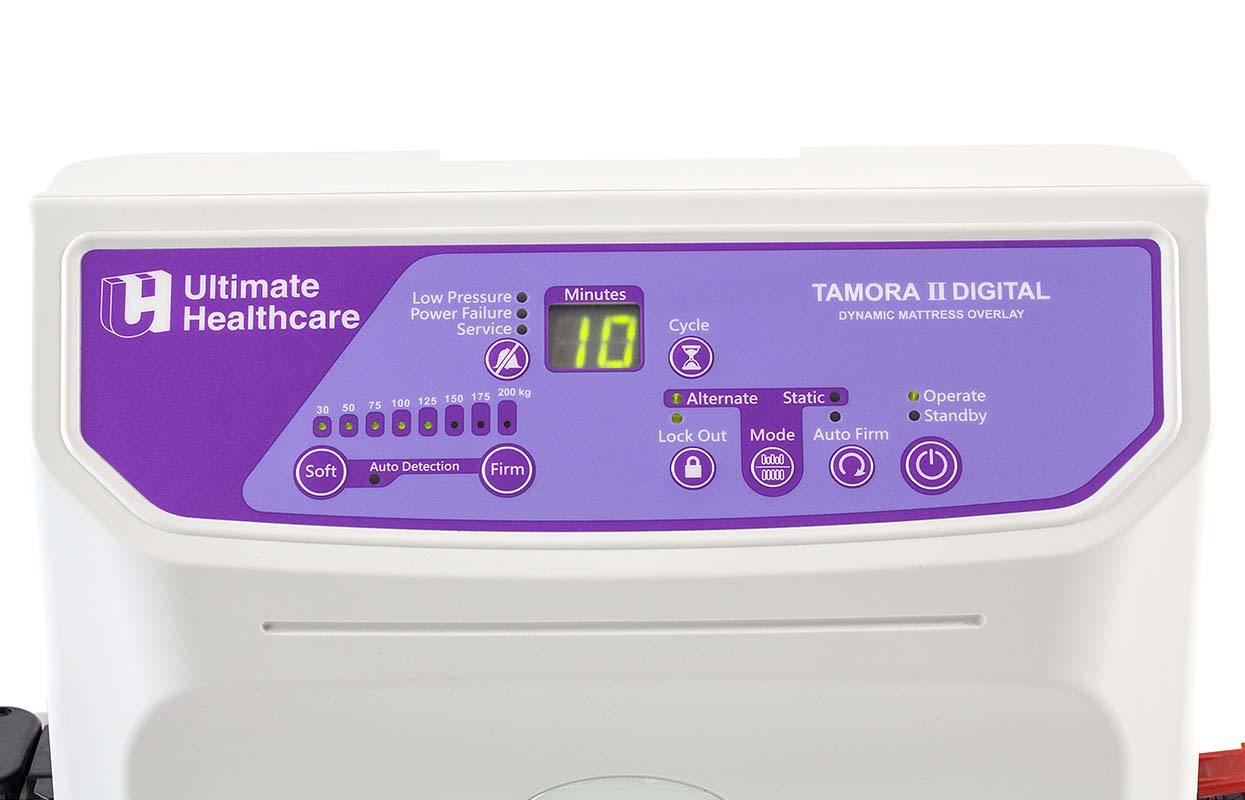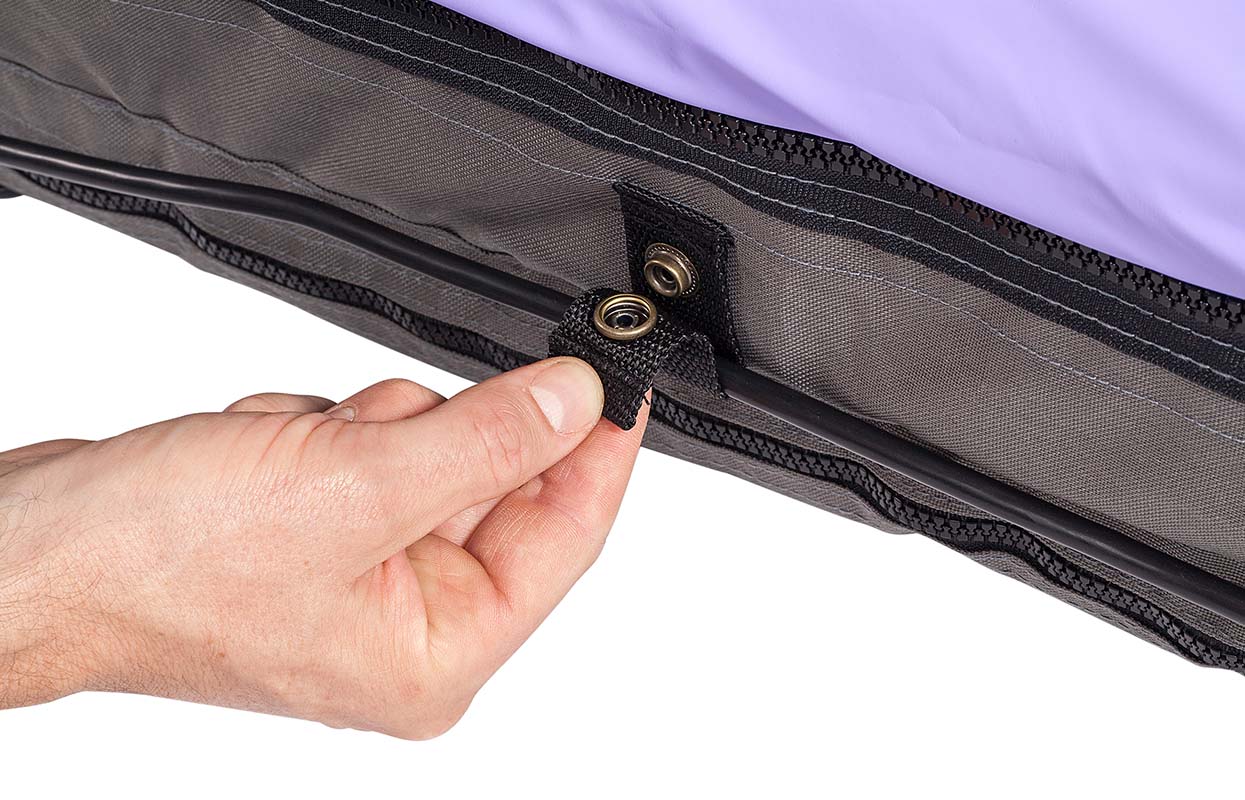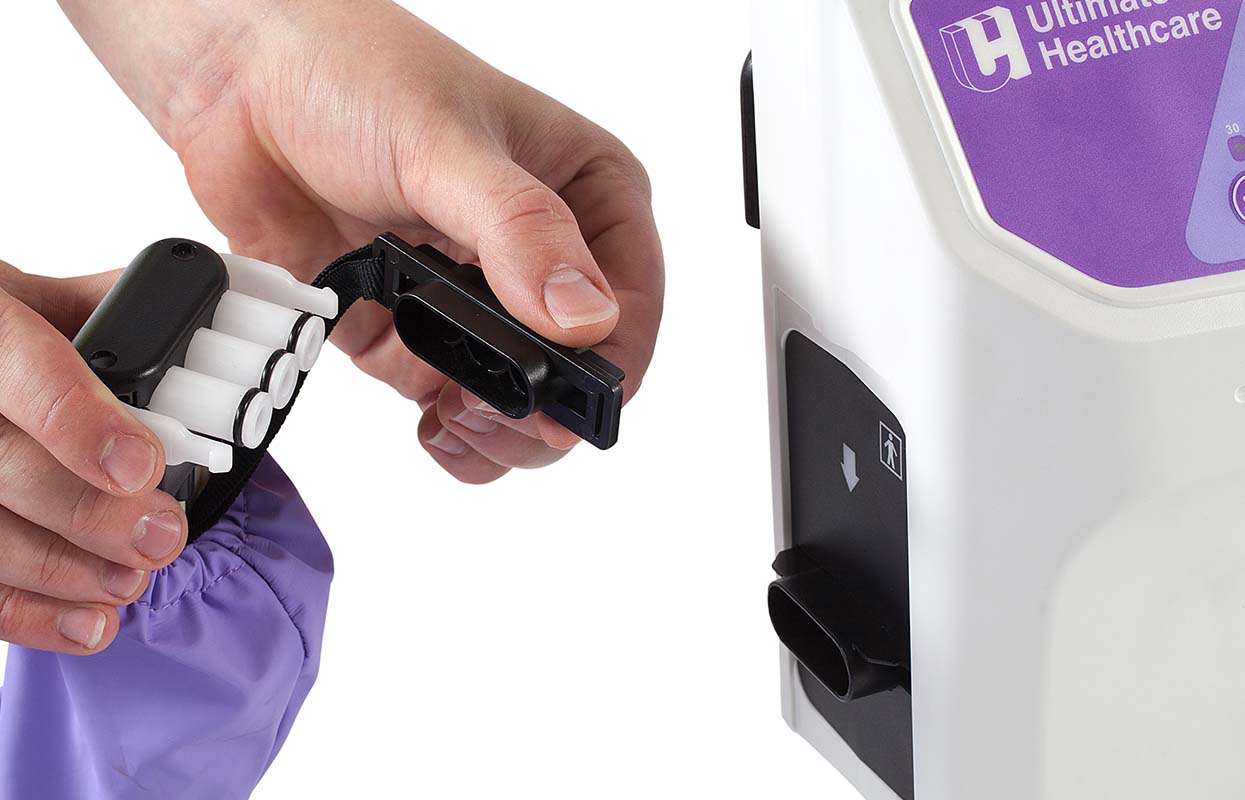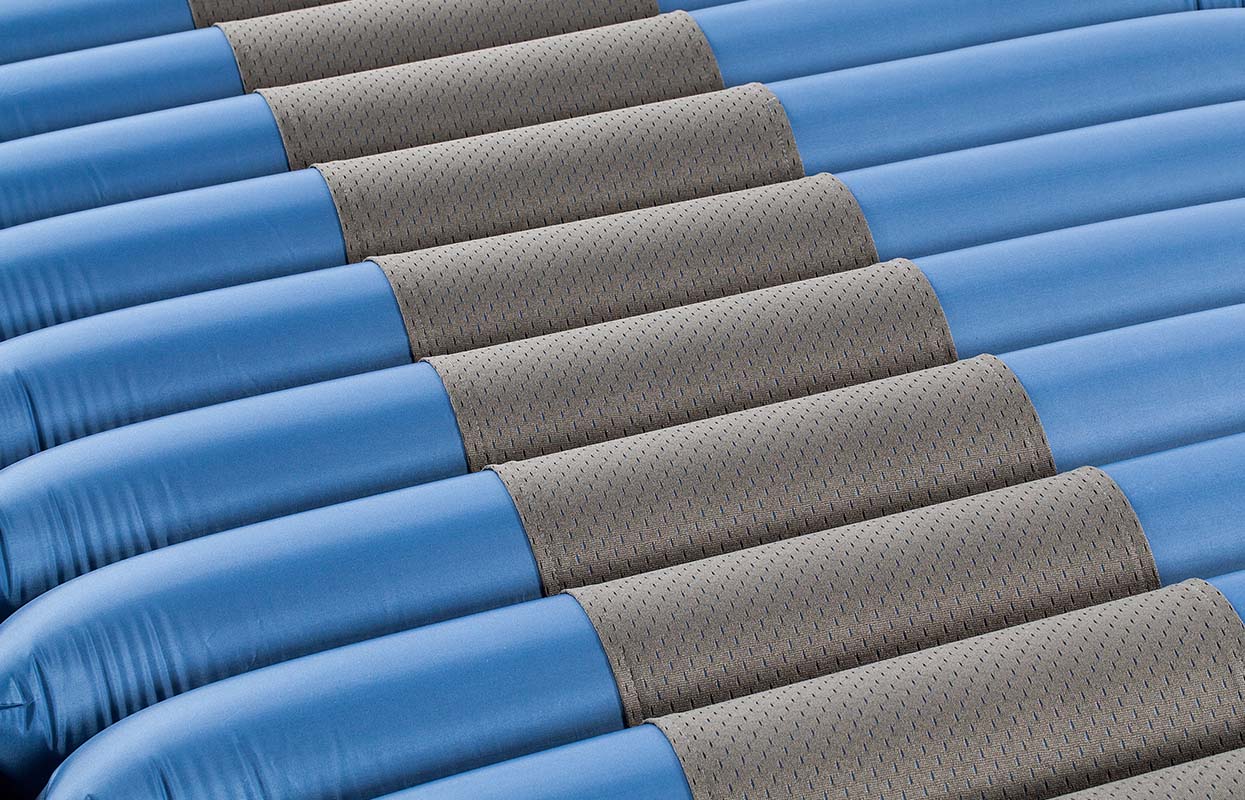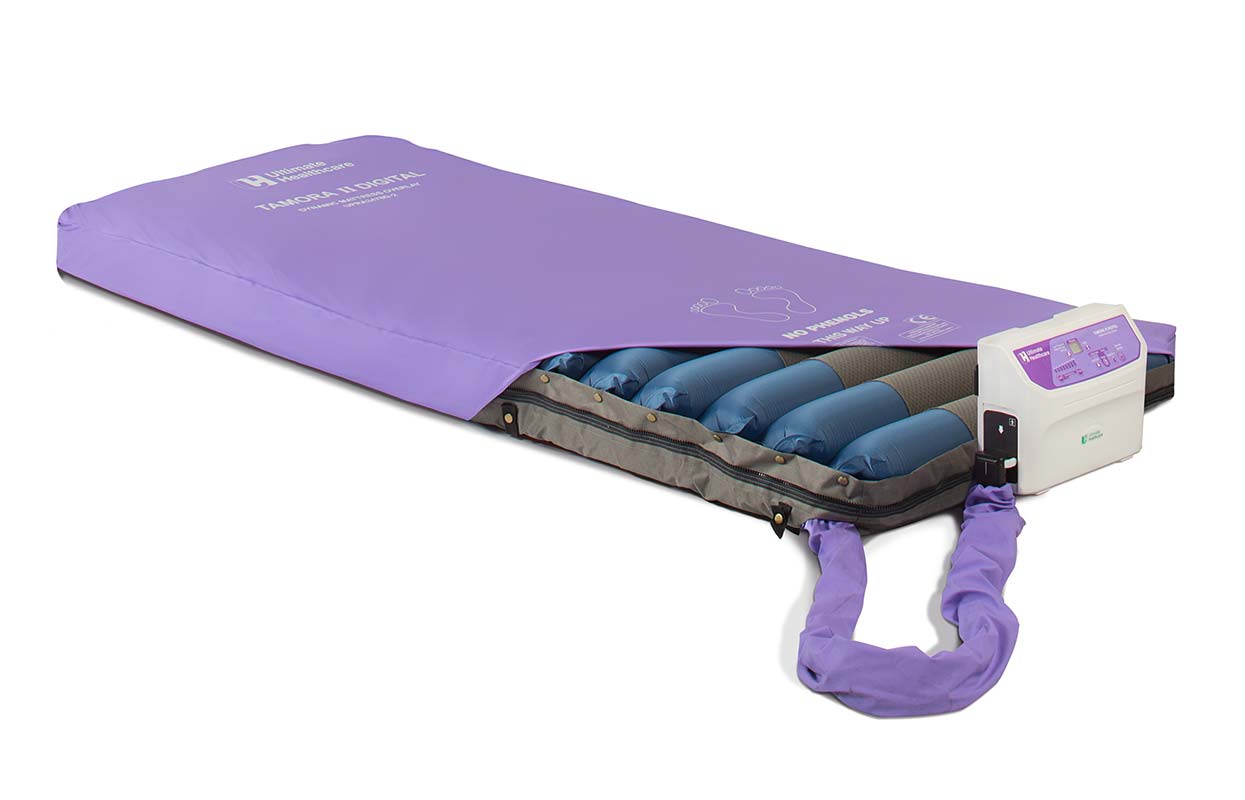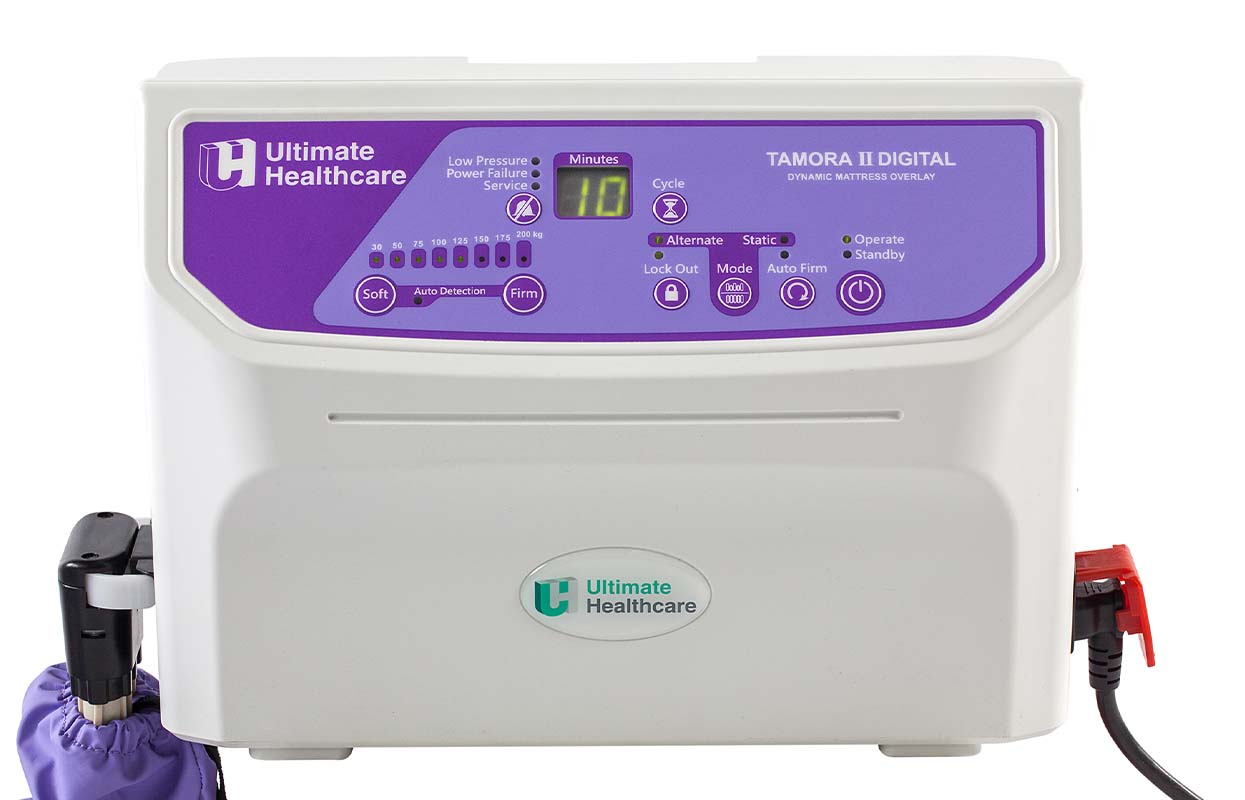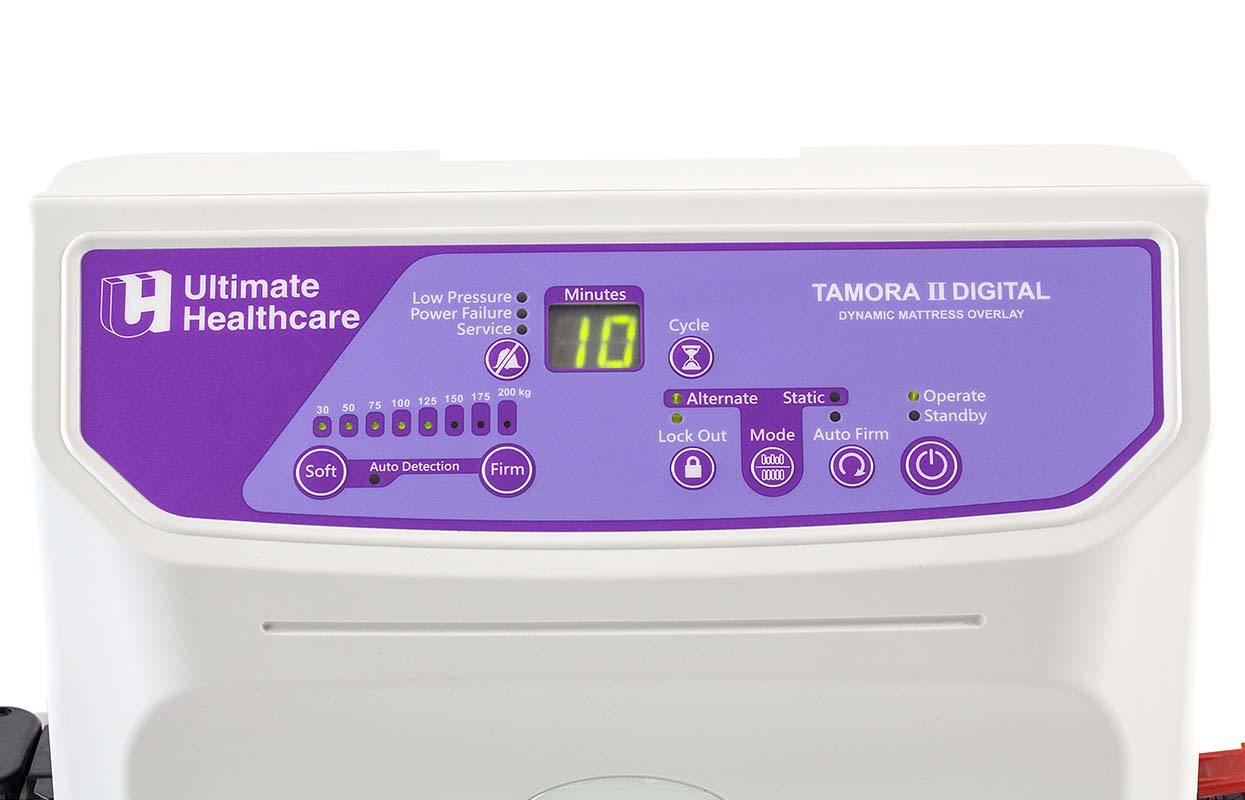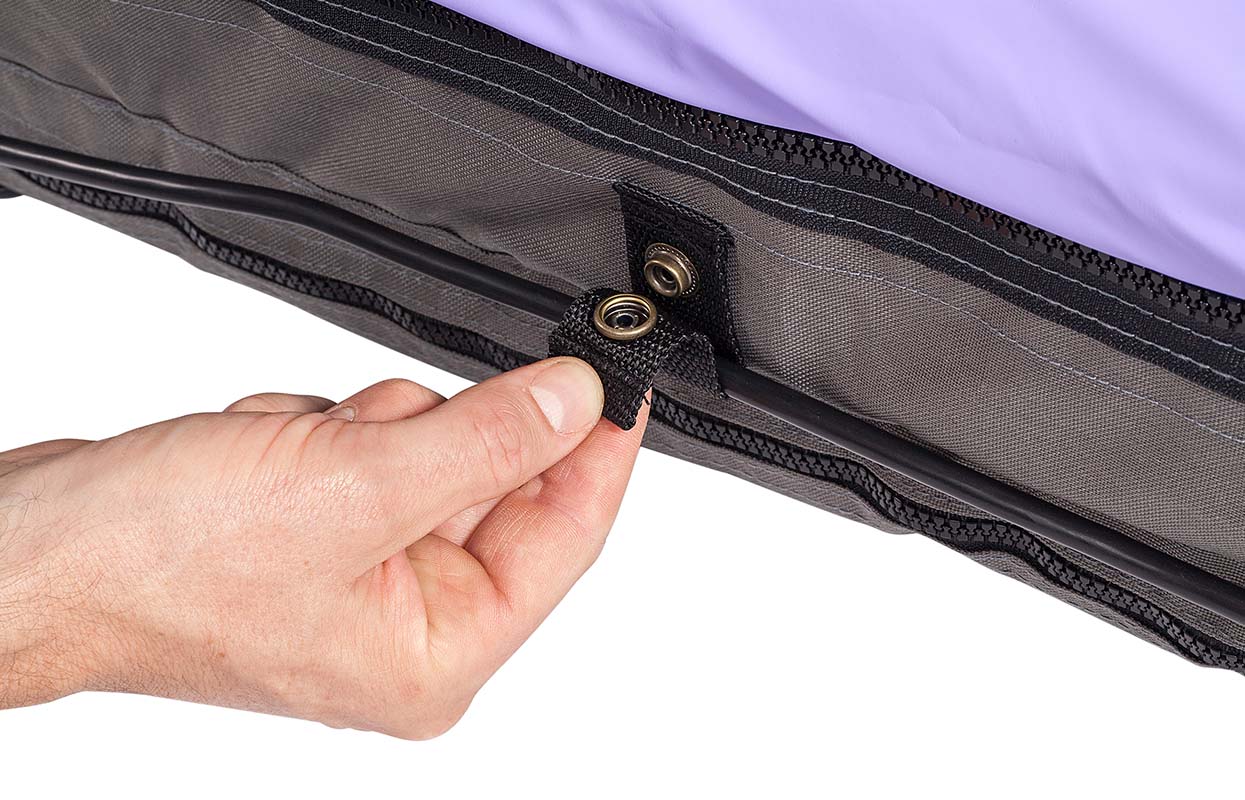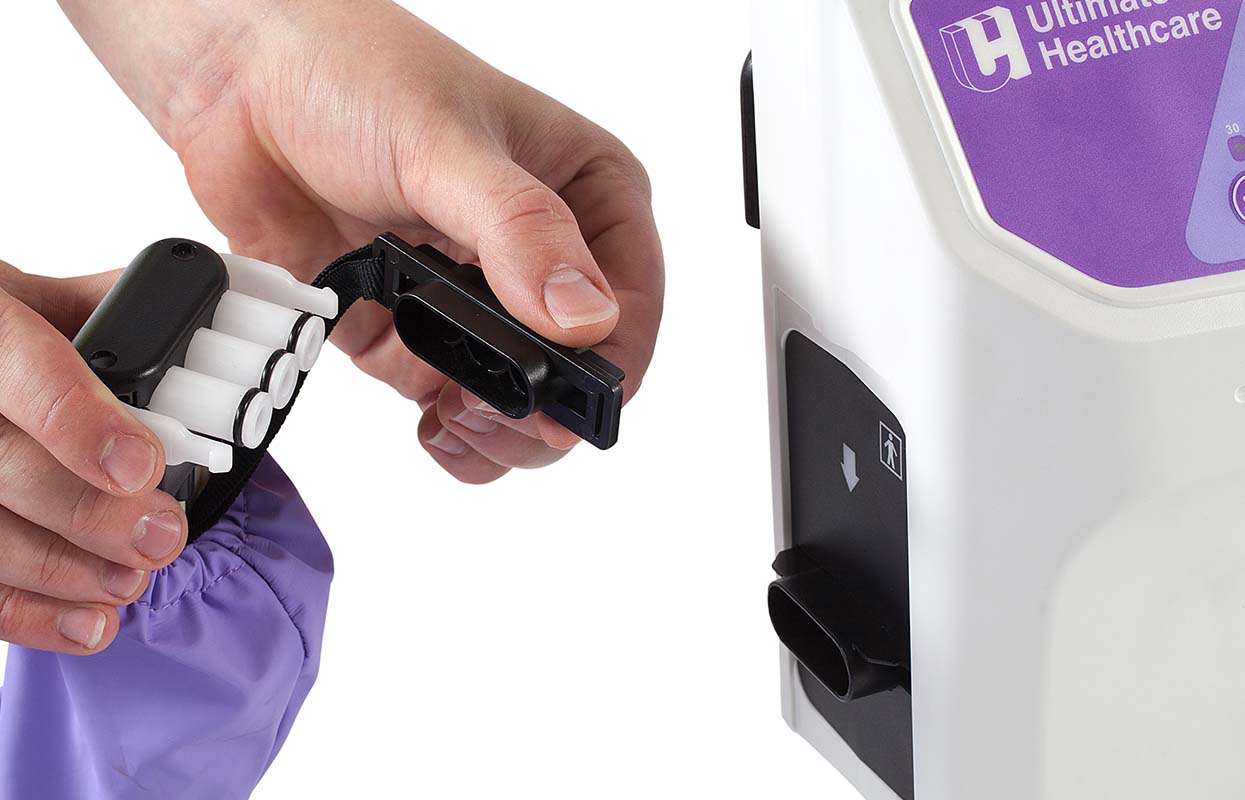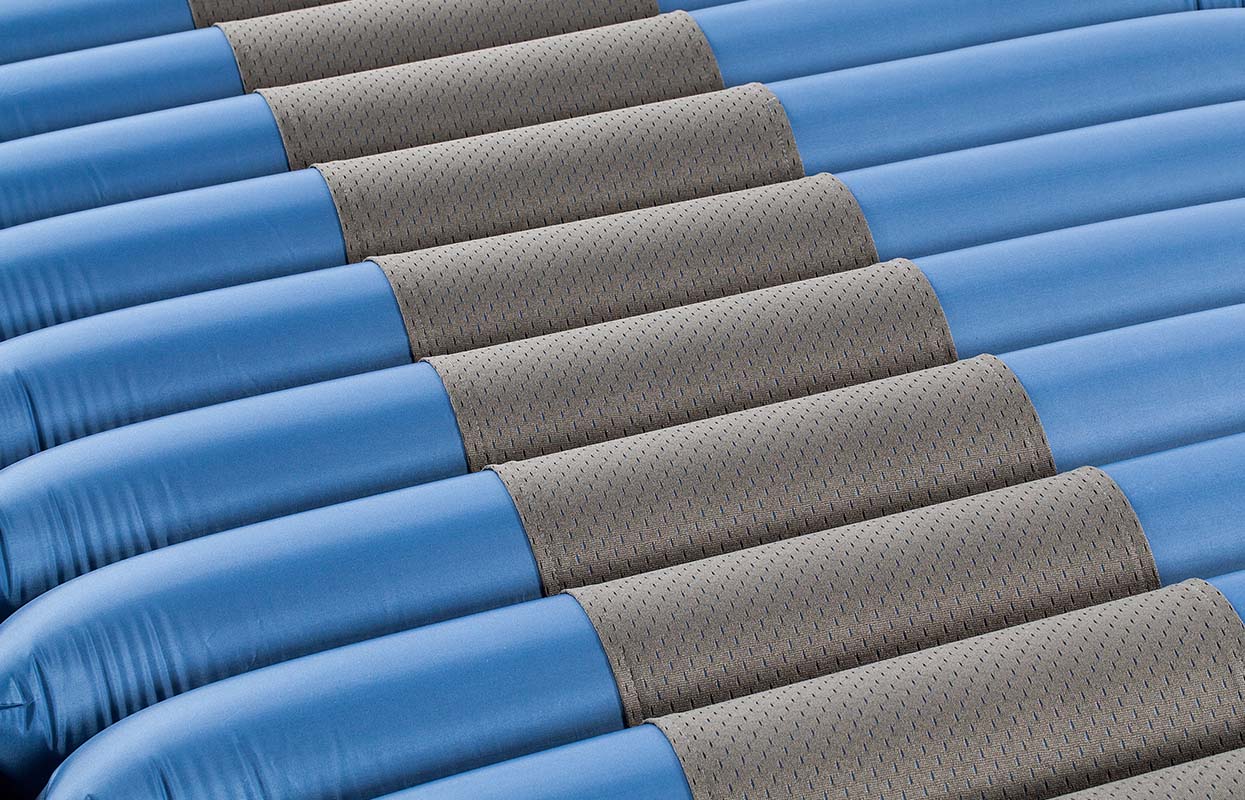 Tamora II Digital
Mattress Overlay
Lightweight and portable
Ideal for patients considered up to a high risk of developing pressure ulcers
Suitable for use in a wide range of care settings
Digital control panel
Alternating 2-cell cycle with variable cycle times of (10/15/20/25/30mins)
Automatic control panel lockout preventing unintentional activation
Audible and visual alarms provide increased security
Manual Auto-Detection pressure setting
Timed static mode
Auto firm
CPR valve provide rapid deflation
Cable Management
Mattress cover with welded seams helps to maintain skin integrity and infection control
Max user weight: 200 kg / 31.5 stone
The Tamora II Digital mattress overlay system that is suitable for use in a wide range of care settings from general ward and acute care to private or nursing home care. Ideal for patients considered to be up to a high risk of pressure damage the Tamora II Digital is an optimal pressure care solution.
The mattress features TruComfort™, where the deflated cell fully re-inflates before the next cell deflates, eliminating the movement some patients experience with the traditional alternating cells.
A clear LCD screen provides nursing staff with concise information and the ability to select the Manual Auto-Detection feature allows patient weight distribution to be automatically detected ensuring optimum patient protection and care.
Key features such as an easy to clean, waterproof cover with welded seams, enclosed zipper and integral covered air pipe will assist hospital staff with infection control initiatives and minimise the risk of cross infection.
| | | | |
| --- | --- | --- | --- |
| Product code: | UPRA3478D-2 | Product weight: | 4.9kg Mattress / 3.5kg Power Unit |
| Risk Category: | Up to high risk | Cell material: | Nylon PU |
| Max user weight: | 200kg | 31.5 stone | Cycle time: | 10 /15 / 20/ 25/ 30mins (2-cell cycle) |
| Mattress dimensions: | 2000mm x 850mm x 130mm | Pressure range: | 25-60mmHg |
| Power unit dimensions: | 320mm x 130mm x 230mm | Warranty: | 2 years |