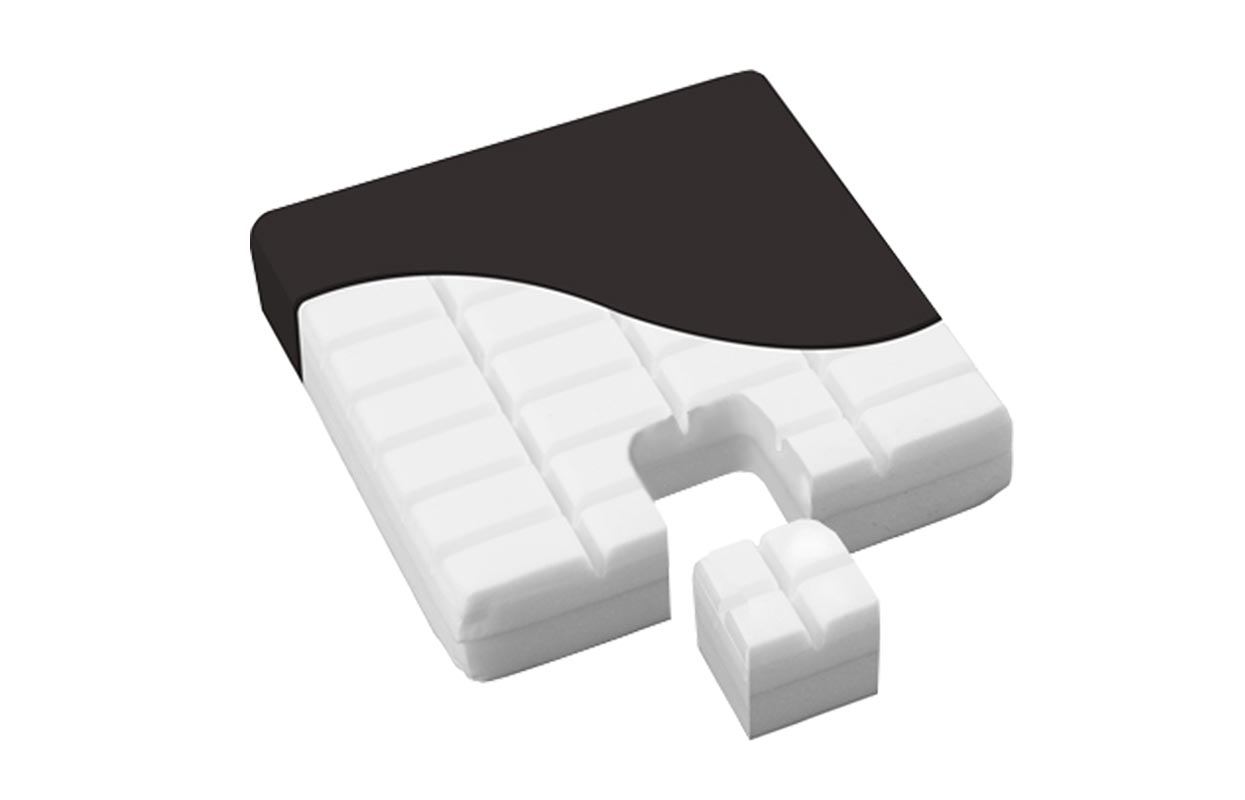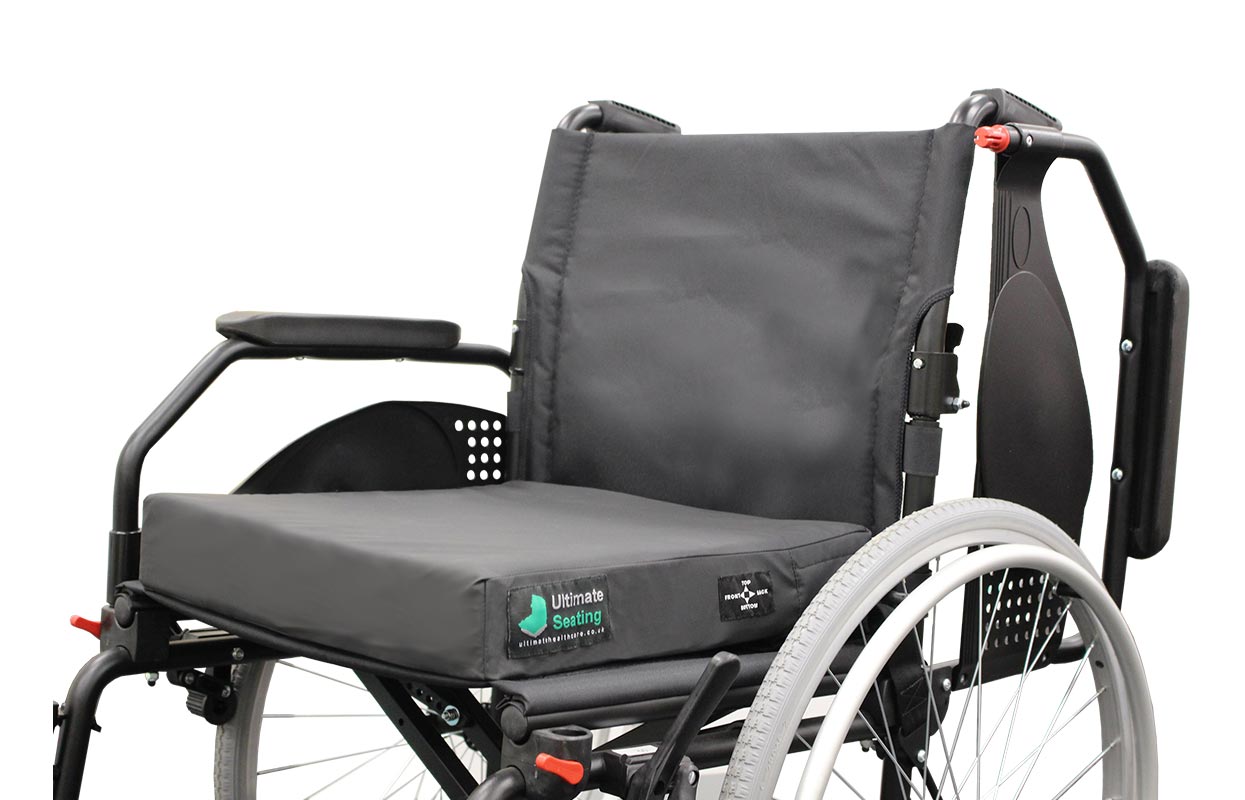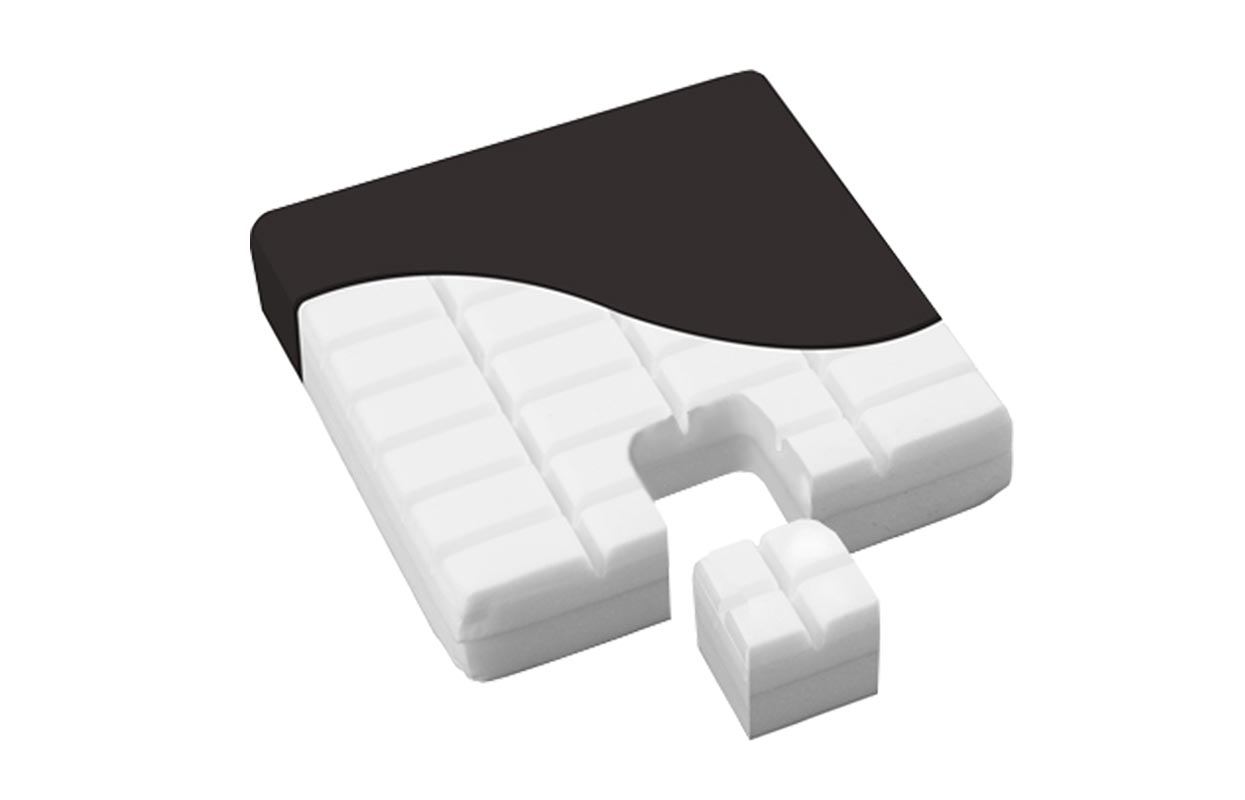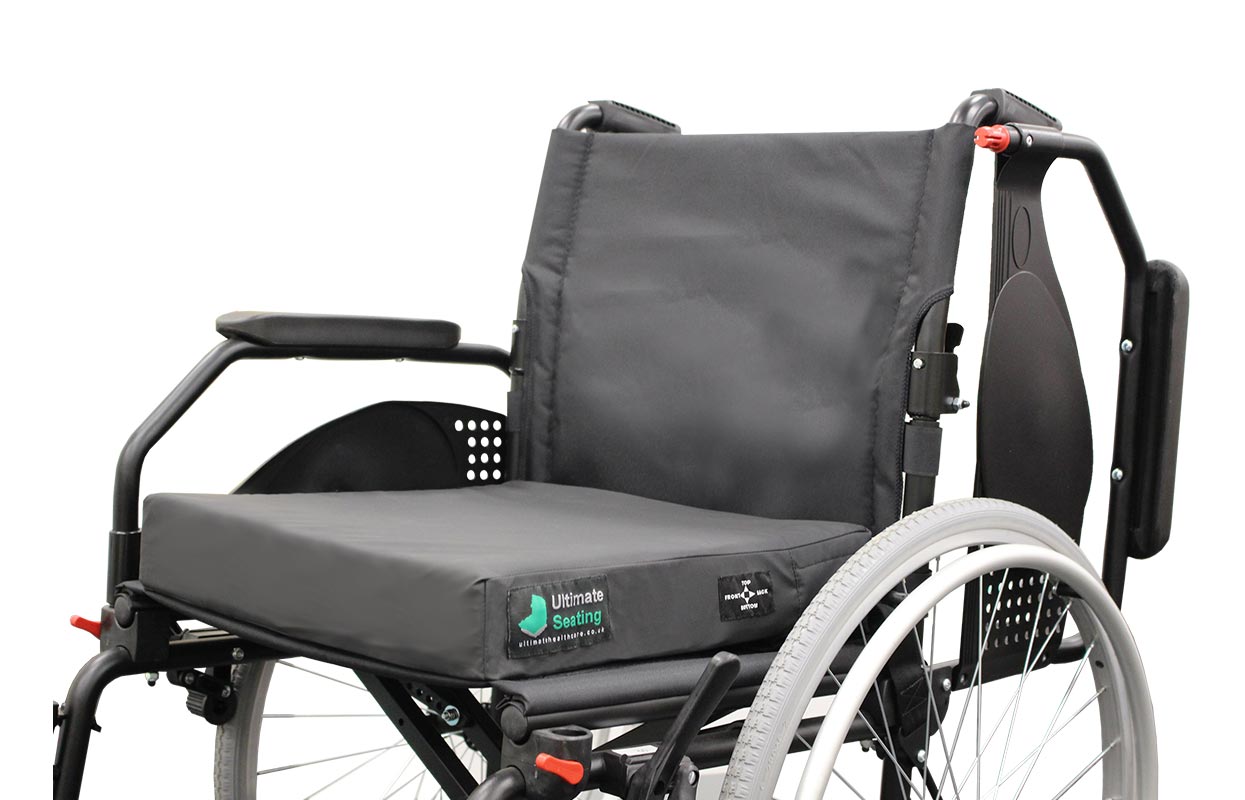 Onyx Two Coccyx
Castellated foam for increased pressure reduction, comfort and support
Ideal for patients considered to be up to a medium risk of developing pressure ulcers
Removable coccyx cut out
Discrete due to colour
Non-slip base
Non-turn
Cover helps to maintain skin integrity and infection control
Various sizes available to suit wheelchairs and lounge chairs
Max user weight: 95 kg / 15 stone (5cm cushion) and 140 kg / 22 stone (8cm cushion)
The Onyx Two Coccyx comprises of castellated foam to help provide pressure reduction. The cushion is ideal for patients considered to be up to a medium risk of pressure ulcer development.
An added feature of a removable coccyx insert provides pressure relief to the coccyx area if and when it is required.
The 2-way stretch, waterproof, vapour permeable PU cover, improves patient comfort and maintains skin integrity by reducing shear and friction forces whilst aiding infection control. A non-slip base helps with moving and handling.
Product code:
Cushion dimensions:
Product code:
Cushion dimensions:
 UPROC21717-2R (Retail packaged)
43 x 43 x 5cmH
UPROC21818-2R (Retail packaged)
46 x 46 x 5cmH
UPROC21717-3R (Retail packaged)
43 x 43 x 8cmH
UPROC21818-3R (Retail packaged)
46 x 46 x 8cmH
UPROC21717-2R
 43 x 43 x 5cmH
UPROC21818-2R
46 x 46 x 5cmH
UPROC21717-3R
43 x 43 x 8cmH
UPROC21818-3R
46 x 46 x 8cmH
Risk Category: 
Up to medium
Product weight:
1.5kg
Max user weight:
95 kg | 15 stone (5cmH cushion) and 140 kg | 22 stone (8cmH cushion)
Fire retardency:
BS7177 (Crib 5 Composite)
Warranty:
2 years (foam and cover)